⚽🔥 Witness the thrilling match action! Manchester United edged past Nottingham Forest with a 3-2 victory on 08/26/2023. 🏟️⚡ Don't miss the exhilarating goals and intense moments that will have you hooked! 🎯📺 #MUFCvsNFFCGoals
In a captivating encounter at Old Trafford, Manchester United demonstrated resilience as they overturned a two-goal deficit to secure a valuable 3-2 victory against Nottingham Forest in the English Premier League's third round. The dramatic match saw United's Christian Eriksen shine with a hat-trick, turning the tide in their favor.
Early Setback: Nottingham Takes the Lead
Nottingham Forest caught the hosts off guard, capitalizing on a quick counterattack to take an early 2-0 lead. Tayo Onyi found the net in the second minute, swiftly followed by Willy Boly's header in the fourth minute, leaving Manchester United trailing.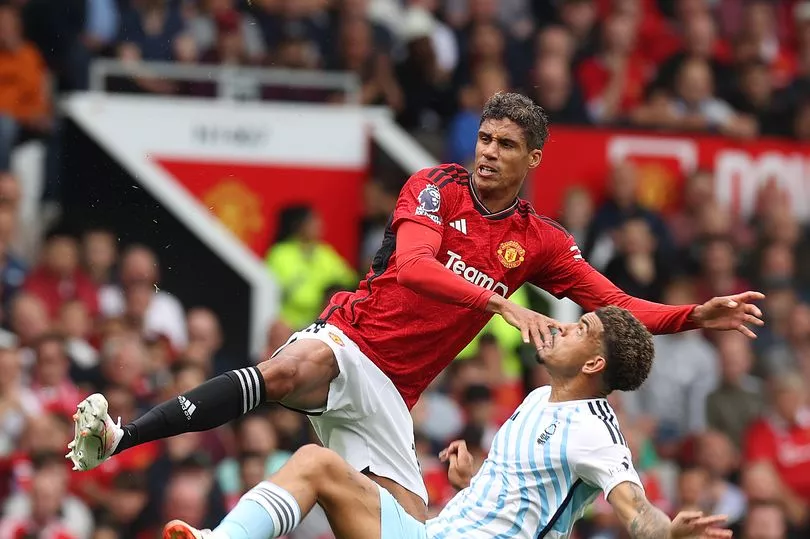 Eriksen Sparks United's Revival
Manchester United fought back as Christian Eriksen's strike in the 17th minute breathed life into their offensive efforts. Eriksen's goal was a result of Marcus Rashford's well-placed cross after a deflected shot, igniting United's comeback.
Casemiro and Fernandez Seal the Victory
The second half witnessed United's determination intensify. Casemiro, unmarked inside the 6-yard area, connected with Fernandez's header in the 52nd minute, leveling the score at 2-2. United pressed on, coming close to securing their lead with Anthony's near-miss and a remarkable save by Turner.
Crucial Moments: Red Card and Penalty
Nottingham Forest's hopes dwindled in the 68th minute when Worrall received a direct red card for a foul on Fernandez. Seizing the advantage, United earned a penalty in the 76th minute as Rashford was brought down by Danilo. Fernandez converted the penalty with a powerful shot, securing a 3-2 lead for United.
Late Drama and Conclusion
Nottingham Forest's Boli nearly equalized in the 84th minute with a fierce shot, but Onana's save kept United in control. The match's culmination saw United maintain their lead, ultimately winning 3-2. With this triumph, Manchester United climbed to fifth place with 6 points, while Nottingham Forest remained in 14th place with 3 points.