Introduction:

In an exciting League Cup encounter on September 26, 2023, Manchester United emerged victorious against Crystal Palace with a convincing 3-0 scoreline. This article will delve into the key moments of the match and analyze Manchester United's dominance on the field.
Match Highlights:
The game kicked off with an early attempt by Amrabat from outside the box in the 7th minute, but it sailed wide of the target. Manchester United broke the deadlock in the 21st minute when Dalot provided a precise cross from the right, finding Jarnatsho who slotted home a ground shot.
Manchester United's Domin ance:
Manchester United nearly doubled their lead in the 24th minute, with Dalot unleashing a powerful shot from inside the box, expertly saved by Johnston. However, they didn't have to wait long for the second goal, as Casemiro rose to meet Mount's corner in the 27th minute, heading it strongly into the net. The first half concluded with Manchester United leading 2-0.
The second half saw Manchester United extend their lead early on when Casemiro delivered a splendid cross into the box for Martial, who converted with a clinical finish in the 55th minute. With Ten Hag's satisfaction with the scoreline and the team's complete control, substitutions were made with Lindelof, Evans, and Gori replacing Varane, Amrabat, and Mount.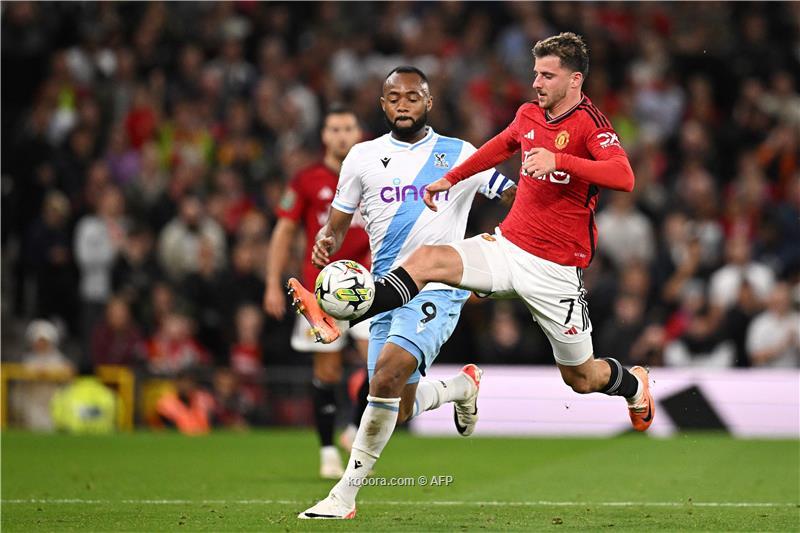 Crystal Palace's Rare Attacks:
Crystal Palace had a rare attacking moment in the 67th minute when Klein took a shot from outside the penalty area, which missed the target. They attempted to reduce the deficit in the 68th minute as Mateta received a pass from Eze inside the box, but Onana made an excellent save to deny the powerful ground shot.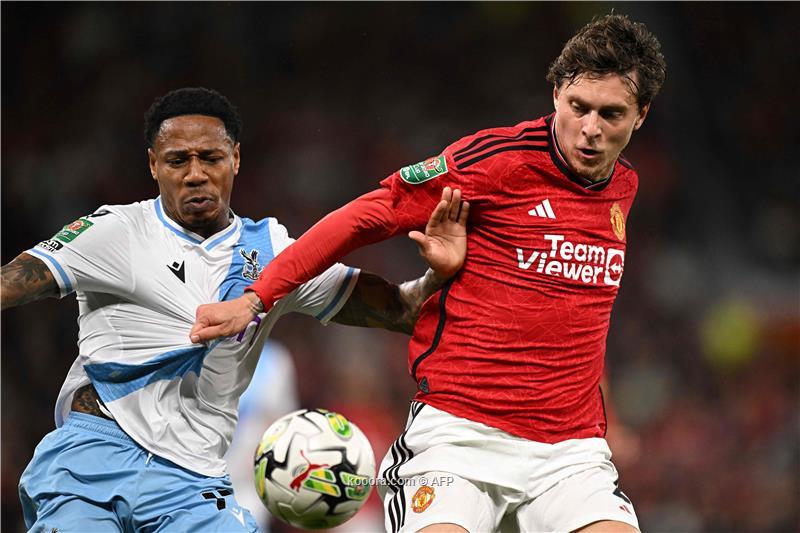 Missed Opportunities:
Manchester United had a golden chance to add a fourth goal in the 71st minute when Evans rose for a corner, delivering a powerful header that Johnston spectacularly saved. In the 85th minute, Palace had another go at goal with a strong effort from Mateta inside the box, which Onana again parried, and the follow-up shot from substitute Ozou went just wide of the post. United missed an opportunity to score their fourth in the 89th minute, with Lindelof firing a powerful long-range shot, expertly stopped by Johnston, and Jarnatsho's follow-up attempt from the edge of the box was also thwarted by the goalkeeper.
Conclusion:

The match concluded with Manchester United securing a comfortable 3-0 victory over Crystal Palace, advancing to the fourth round of the League Cup. This impressive performance showcased Manchester United's dominance on the field, with their attackers and defenders working in harmony.