Goals: Bologna – AC Milan – Played on 08/21/2023
Milan Secures Dominant 2-0 Win Against Bologna with Early Goals
Milan's Commanding Victory: Two Early Goals Seal the Deal
In a compelling conclusion to the opening round of the Italian League, Milan exhibited their prowess by clinching a convincing 2-0 victory over Bologna at the Renato Dalara Stadium. The match, which unfolded on a Monday evening, showcased Milan's swift offensive strategy that left Bologna struggling to keep up.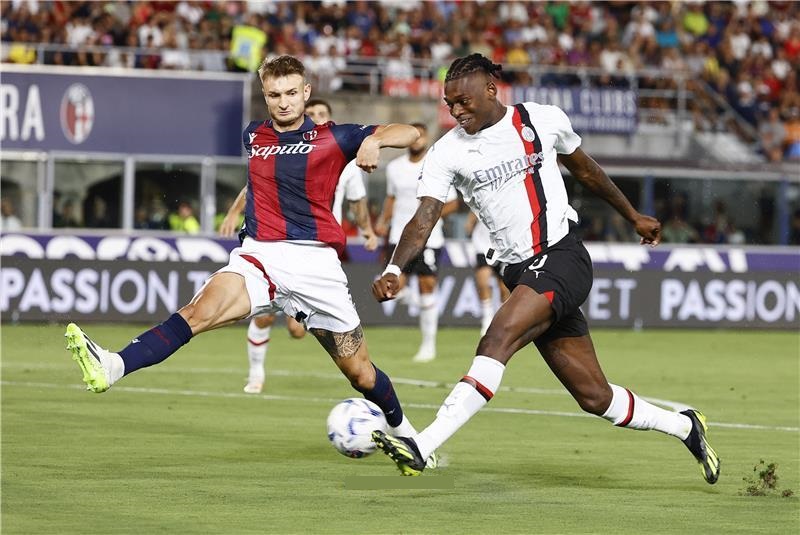 Giroud and Pulisic Shine Bright
Milan's intent was clear from the start, with Olivier Giroud delivering an early lead in the 11th minute. The goal was masterfully set up by newcomer Christian Pulisic, who displayed his playmaking skills with a precise cross. This was a fitting start for Milan's new acquisitions, as they collaborated seamlessly to find the back of the net.
Pulisic's Debut Brilliance
Christian Pulisic continued to make his presence felt, doubling Milan's advantage in the 21st minute. A well-timed exchange with Jiro led Pulisic to unleash a powerful shot from outside the penalty area, leaving Bologna's goalkeeper with no chance to save.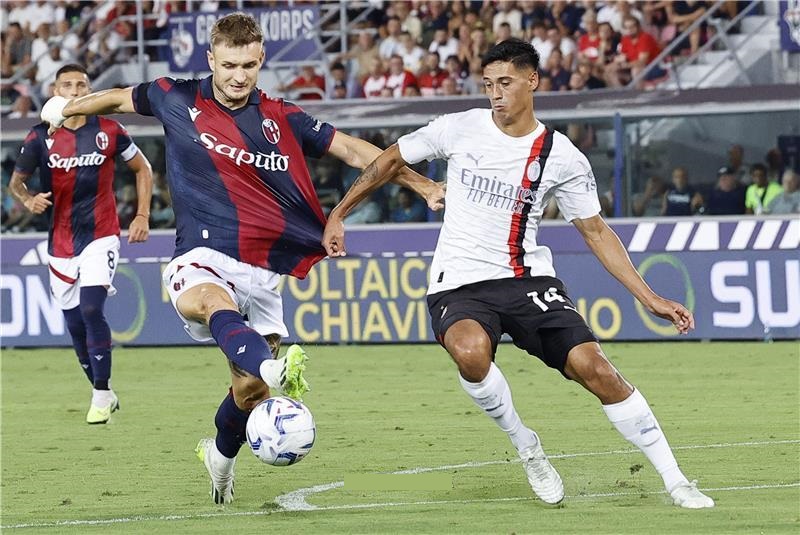 Bologna's Resilience
Despite the early setback, Bologna showcased glimpses of their potential. Only 20 seconds into the game, Likogiannis rattled Milan's defense with a thunderous strike that struck the crossbar. Additionally, Ferguson's efforts to reduce the difference were thwarted by a spectacular save from goalkeeper Maenan.
Milan's Defensive Fortitude
Milan's defense stood strong as well. Goalkeeper Skorobski made a crucial save in the 39th minute, denying Theo's attempt to capitalize on a defensive lapse. The resilience of Milan's backline ensured their lead remained intact.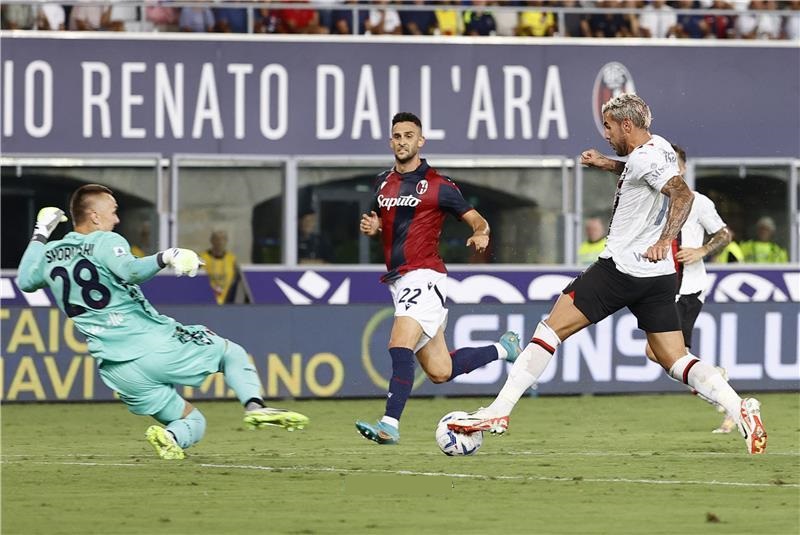 Second Half Drama
As the second half commenced, Ursolini's appeal for a penalty was waved away by the referee after a challenge with Tomori inside Milan's penalty area. Bologna continued to push forward, but Milan's defense held firm.
Bologna's Near Misses
Bologna came close to reducing the deficit in the 60th minute, but Maennan's remarkable save denied Dan Ndoi's well-placed shot. Ibscher's chance also went begging, as his shot went wide following a deep pass into Milan's defense from Ferguson.
Milan's Strategic Substitutions
In the 73rd minute, Milan's coach Pioli introduced the newly joined duo of Okafor and Chukwueze, solidifying their midfield and attack.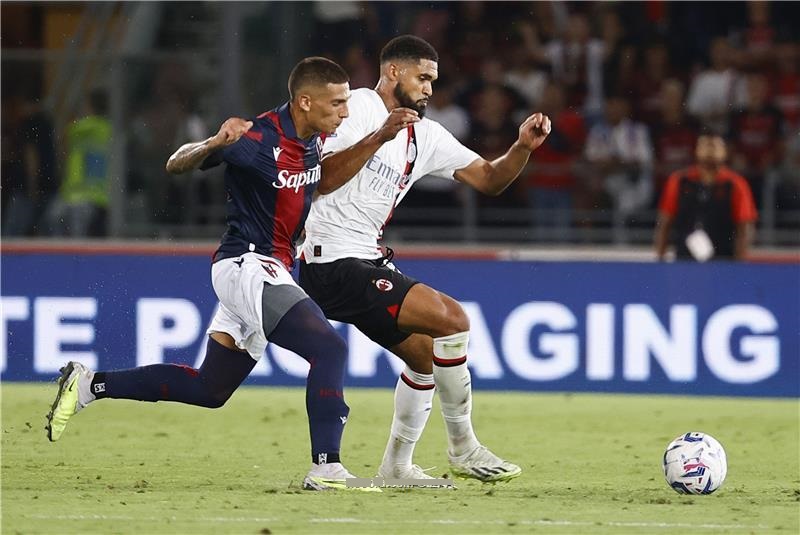 Late Drama and Milan's Victory
As the clock wound down, Rafael Leao's shot struck the left post, narrowly missing a goal that could have added to Milan's lead. Nonetheless, the final whistle confirmed Milan's comprehensive 2-0 victory, establishing their dominance and earning them a valuable three points.