Watch AS Roma – Ac Milan – Played on 09/01/2023
In a thrilling match, Milan secured a 2-1 victory against Roma, maintaining their perfect record in the Italian League with 9 points.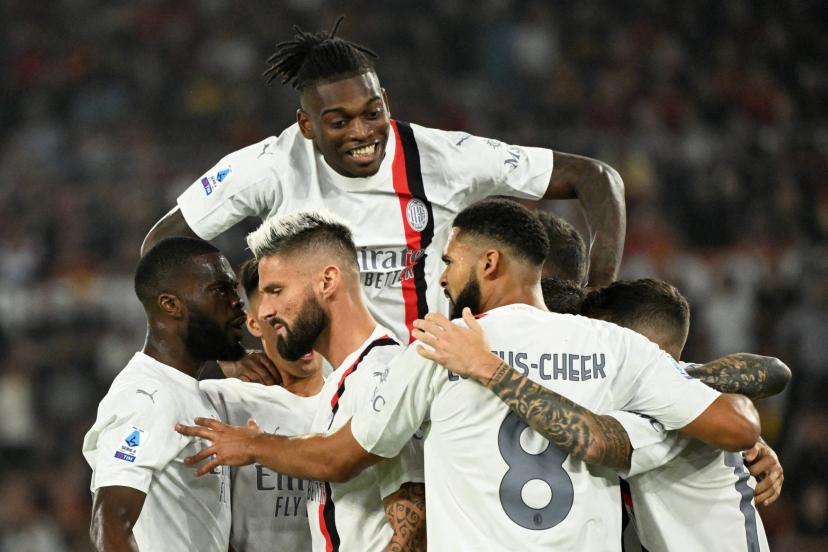 Giroud's Penalty Opens the Scoring
The match kicked off with a bang as Milan's Olivier Giroud netted a penalty in the 9th minute. This early goal was a result of a penalty awarded due to Loftus-Cheek's obstruction by Roma's goalkeeper, Rui Patricio.
Substitution Drama
Roma's manager, Jose Mourinho, made a crucial substitution in the 31st minute when Houssem Aouar left the field due to injury, making way for Lorenzo Pellegrini.
Leao's Spectacular Goal
Milan extended their lead in the 48th minute when Rafael Leao capitalized on a cross from Calabria with a spectacular scissor shot, putting the Rossoneri 2-0 ahead.
Tomori's Red Card
However, Milan faced adversity when Fikayo Tomori received a second yellow card, leading to a red card in the 61st minute, reducing them to 10 players.
Lukaku's Debut for Roma
Roma's star signing, Romelu Lukaku, made his debut in the 70th minute, immediately threatening Milan's goal with a powerful shot that sailed over the crossbar.
Spinazzola's Late Strike
In the 90th+2 minute, Roma managed to pull one back with a late goal by Leonardo Spinazzola, whose powerful shot deflected off Kalulu's foot and into the net.
Late Drama with Zalewski and Bovi
Nikola Zalewski almost equalized for Roma in the dying minutes when his shot hit defenders and turned into a corner kick. Milan goalkeeper Maignan misjudged the corner, allowing the ball to pass dangerously close to his goal. However, the match ended with Milan victorious at 2-1.
Milan Leads the Table
With this win, Milan continues to lead the Italian League standings with a perfect 9-point record. In contrast, Roma remains in 14th place with only one point to their name.
Milan's victory over Roma was a thrilling encounter filled with goals, drama, and standout performances. As the Italian League unfolds, Milan looks like a formidable force to reckon with, while Roma seeks to find their footing in the competition.