In a sensational turn of events, Al-Hilal, led by the remarkable striker Mitrovic, staged a remarkable comeback against their rivals, Al-Ittihad Jeddah, securing a thrilling 4-3 victory. The Saudi Football Classic unfolded at the Prince Abdullah Al-Faisal Stadium in Jeddah during the fifth round of the Roshen Professional League.
Mitrovic's Hat-Trick Shines
Al-Hilal's victory was spearheaded by Alexander Mitrovic, who achieved a remarkable hat-trick, finding the net in the 20th, 60th, and 65th minutes. Additionally, Salem Al-Dosari scored a pivotal goal in the 71st minute. On the opposing side, Al-Ittihad saw goals from Romarinho, Karim Benzema, and Abdul Razzaq Hamdallah in the 16th, 38th, and 90th + 8th minutes, respectively.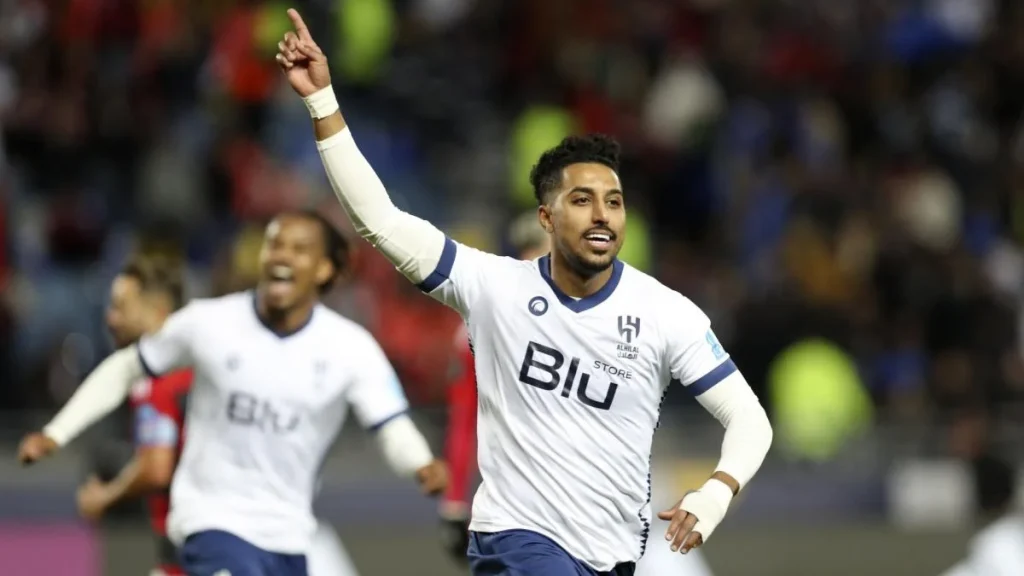 Al-Ittihad's Streak Halted
This match marked a significant shift for Al-Ittihad, ending their streak of four consecutive victories. Their points tally stands at 12, placing them temporarily in the second spot. Meanwhile, Al-Hilal secured their fourth victory of the season, along with a draw, accumulating 13 points to lead the league temporarily.
The First Half: A Dynamic Exchange
The initial moments of the match saw both teams eager to seize control, with Al-Hilal attempting offensive moves to secure an early lead. However, Al-Ittihad's defense remained vigilant.
Romarinho Opens Scoring
In the 16th minute, Al-Ittihad broke the deadlock with a goal from Romarinho. A precise pass from Abdul Razzaq Hamdallah set up Romarinho to score past Al-Hilal's goalkeeper Yassin Bono.
Mitrovic's Swift Response
Al-Hilal quickly equalized in the 20th minute through Aleksandr Mitrovic. A cross from Saud Abdel Hamid found Mitrovic, who unleashed a precise shot into the net.
The action continued with Al-Ittihad's relentless attacks. Karim Benzema added another goal in the 38th minute, displaying remarkable skill. Abdul Razzaq Hamdallah extended their lead in injury time, capitalizing on a defensive error.
The Second Half: Al-Hilal's Comeback
Al-Hilal initiated a spirited comeback in the second half, seeking to reduce the deficit and turn the tide. Al-Ittihad's defense, along with goalkeeper Grohe, remained resolute.
Mitrovic's Hat-Trick
Mitrovic's second and third goals in the 60th and 65th minutes brought Al-Hilal level at 3-3. The striker completed his hat-trick from the penalty spot.
Salem Al-Dosari's Decisive Goal
Salem Al-Dosari sealed the victory for Al-Hilal in the 71st minute, capitalizing on a brilliant setup from Saud Abdul Hamid.
Late Drama
The remaining minutes witnessed both teams' attacking attempts, with Malcolm's shot hitting the crossbar. Despite the drama, the score remained unchanged, concluding the match with Al-Hilal's remarkable comeback victory.
In a match filled with twists and turns, Al-Hilal's resilient performance against Al-Ittihad showcased their determination and skill, ultimately securing a memorable 4-3 victory.