video goals : #Belgium – #Morocco – Played on 11/27/2022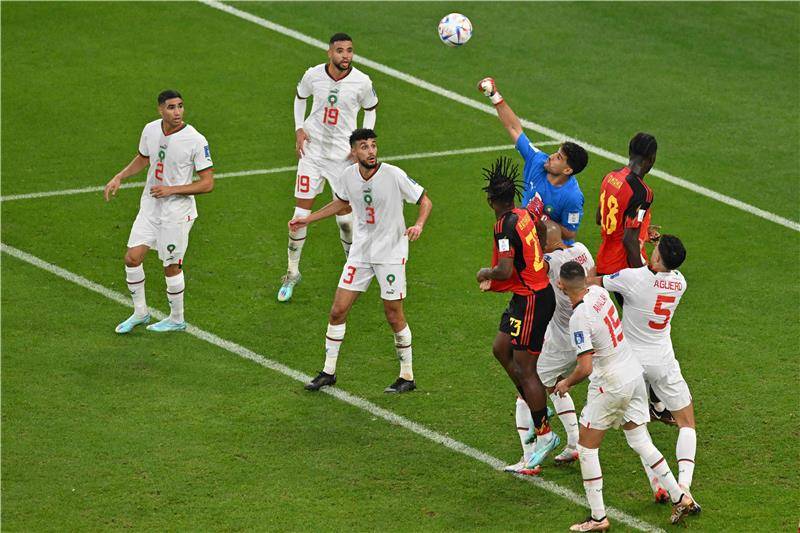 Morocco defeated Belgium 2-0 in the match that took place at Al Thumama Stadium in the second round of Group B of the Qatar World Cup.
The goal was scored by Al-Aswad Sabiri in the 74th minute. And Abu during injury time…
The Moroccan national team raised its score to 4 points, and Belgium's balance was frozen at 3 points.
The two teams started the match without introductions, as Ziyash reached a ball and passed it to Al-Nusairi in the operations box, but goalkeeper Courtois intervened and was faster than the Lions striker.
The fourth minute witnessed a dangerous opportunity for Belgium after Batshuayi was alone with the goalkeeper and fired, but the latter intervened successfully.
Monyi did not take advantage of Salt's mistake on the operations square line, as he hit hard, and goalkeeper Al-Mohammadi saved the ball.
A kind of confusion appeared on the performance of the Moroccan national team, leaving the initiative to the players of the Belhaki team, and on a few occasions, the lions organized an attack that Ziyash ended with a powerful shot, the card went over the goalkeeper Courtois.
In stoppage time, Ziyech scored a goal from a foul kick, but the referee canceled it after the var returned due to offside.
At the start of the second half, Ziyech threatened with Quba T's shot, after which goalkeeper Courtois intervened, and Hazard responded to him in the same way. Al-Mohammadi's goalkeeper, in turn, blocked the ball.
The wings were the source of the Moroccan national team's attacks, as Boufal slipped from the left side, and almost scored the goal with a shot, as the ball passed to the left post.
Regragui made the first change, as Hakimi came off with an injury and replaced Atiyatallah, then Boufal, and Abu Khallal replaced him in the 66th minute.
The Belgian team tried to raise the pace, but the spread of the lions was good.
In the 73rd minute, Regraki replaced Boufal and Al-Nusairi and involved Hamdallah and Sabiri, who scored the goal with a shot in the 74th minute with the first touch.
And the pressure of the Belgian team. But the Moroccan national team added the second goal by Abo during stoppage time.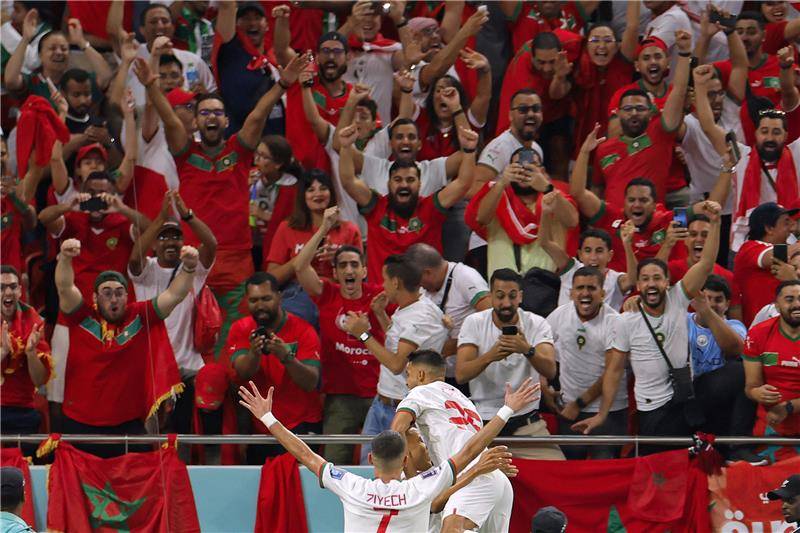 Costa Rica stabs Japan in killing and changing the calculations of Germany
Messi conquers Mexico and regains the luster of Argentina
After 22 years, Mbappe breaks the knot in Denmark and takes France to the second round