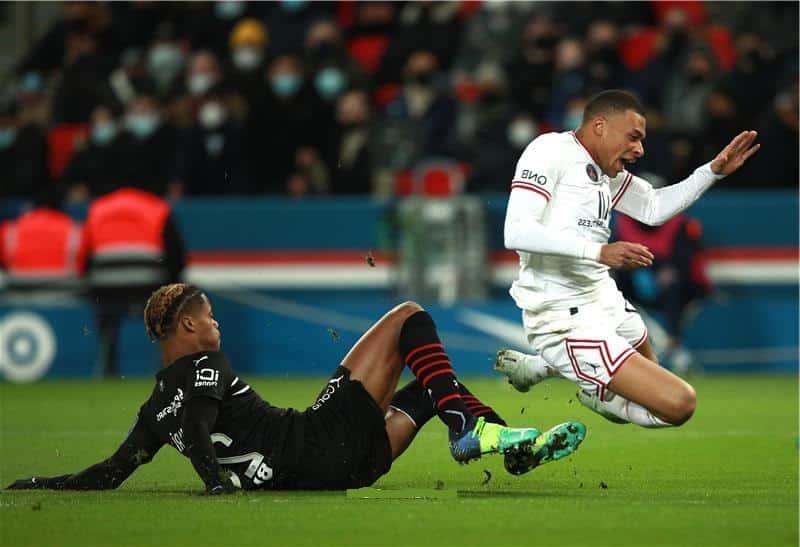 Paris Saint-Germain beat its guest, Rennes, 1-0, in the match that brought the two teams together, on Friday evening, at the Parc des Princes, in the 24th round of the French League.
Kylian Mbappe scored the game's only goal in the 93rd minute.
The Paris giant raised its score to 59 points in the lead, while Rennes's balance froze at 37 points in fifth place.
PSG dominated the first half, but their possession was ineffective.
The Paris attack was not consistent with the spacing of distances and the confusion of movements between the trio Mbappe, Messi, and Xavi Simmons, and the three midfielders Verratti, Paredes and Draxler were not better off, while the start of the backs Hakimi and Bernat disappeared.
PSG's most dangerous attempt was in the 40th minute of a single attempt by Mbappe that bounced off the post after colliding with Rennes's defenders.
Watch the goals of Paris Saint-Germain – Rennes 1-0
As for the guests, they withstood defensively against Saint-Germain and did not succeed in relying on rebounds, as the danger of attacking duo Laborde and Terrier disappeared, while midfielder Santamaria was the most dangerous on the Parisian goal with his excellence in headers.
Saint-Germain increased relatively in the second half and came close to his opponent's goal with dangerous opportunities for Kylian Mbappe.
Mbappe also scored a goal, but the video technology indicated that there was offside against the young striker.
St Germain coach Mauricio Pochettino tried to revitalize the ranks, with Di Maria and Wijnaldum replacing Draxler and Simmons.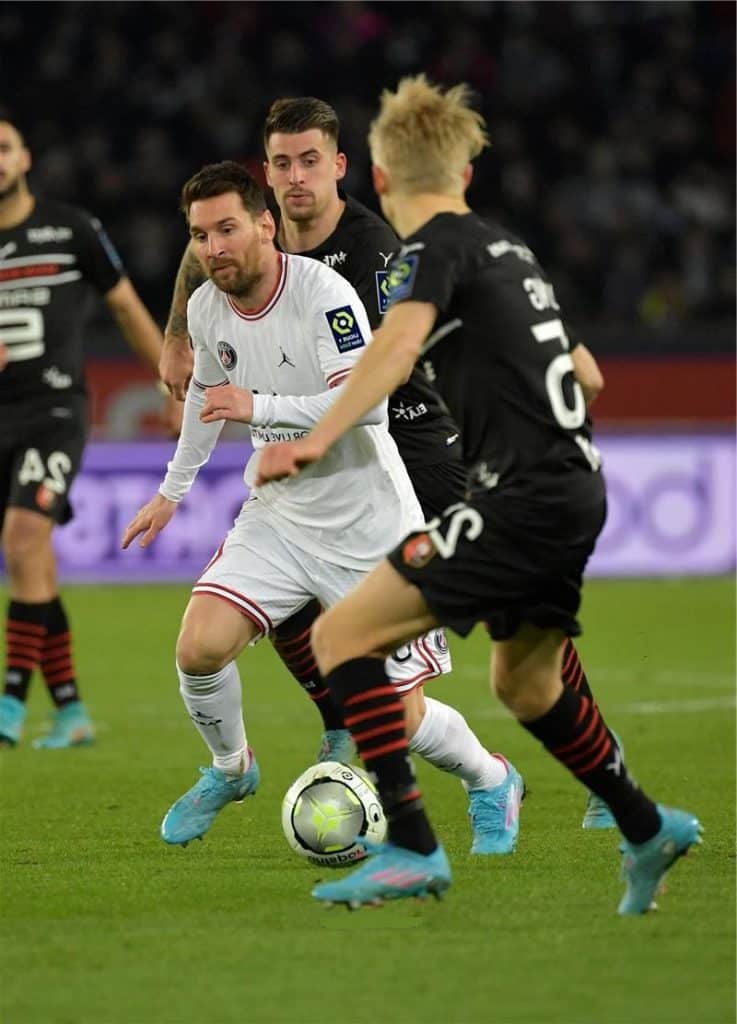 As for Rennes coach, Bruno Genesio, he put Gerassi and Solimana, in place of Laborde and Borrego, 10 minutes before the end of the match.
Saint-Germain responded with three substitutions at once, with Icardi, Keirer, and Mendes replacing Paredes, Hakimi, and Bernat.
The referee counted 6 minutes of injury time, as Messi launched the ball and passed it to Mbappe to pay the latter with his right, scoring the game's only goal in a killer time, to give his team a victory that repaid him from the loss in the first round match.
Sevilla defeats Elche and tightens the screws on Real Madrid
Fiorentina ousts Atalanta from the Italian Cup