goals : Qatar – Senegal – Played on 11/25/2022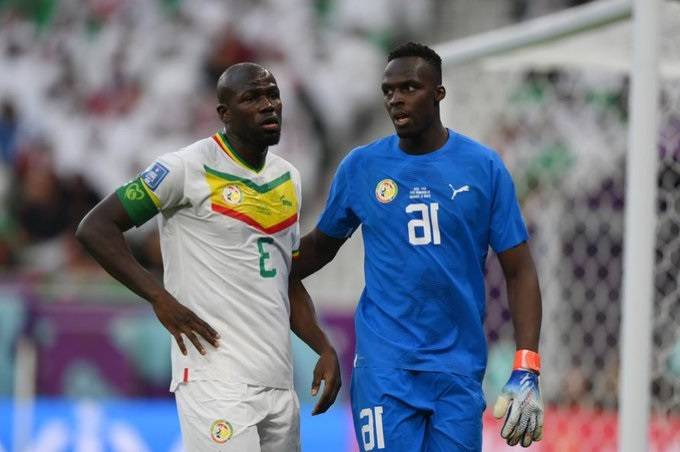 The Qatari national team bid farewell to the 2022 World Cup, which will be hosted by Doha
This came after losing to the Senegal national team, 3/1, in the match that brought them together at the "Al-Thumama" stadium.
Within the competitions of the second round of Group A in the 2022 World Cup.
Senegal's first goal came through Boulaye Dia in the 42nd minute, as a result of a mistake by the Qatari defender
Who failed to disperse the ball in the penalty area, to be shot by the Senegalese player to the right of the Annabi goalkeeper.
Ela'anabi bid farewell to the 2022 World Cup, which will be hosted by Doha
Famara Diedhiou scored the second goal for Senegal during the second half against Qatar in the 48th minute
Mohamed Muntari, the Qatar national team player, narrowed the difference against Senegal, after scoring the first goal for Annabi in the 78th minute.
Senegal's third goal came in the 84th minute, against the Qatar goalkeeper, making the score 1-3
Bamba Deng added the third goal for Senegal in the 84th minute, completely eliminating Qatar's hopes of qualifying for the second round.