Southampton – Manchester City -Played on 01/11/ 2023
Southampton eliminated its counterpart, Manchester City, from the quarter-finals of the English Professional League Cup, after defeating it (2-0), this evening, Wednesday, in the match hosted by Saint Mary's Stadium.
Southampton's double was scored by Sekou Mara in the 23rd minute and Moussa Djenepo in the 28th minute.
Manchester City formed the first danger in the 6th minute after Palmer paved the ball for Gundogan on the borders of the area, so the German hit a ball that passed next to the post.
The response came quickly from Southampton in the 8th minute, with a shot from Carr from the edge of the area, Ortega shone in removing it from a corner kick.
Southampton reappeared in the 21st minute, with Mara receiving a through ball inside the area, after which he hit a ball that went wide of the goal.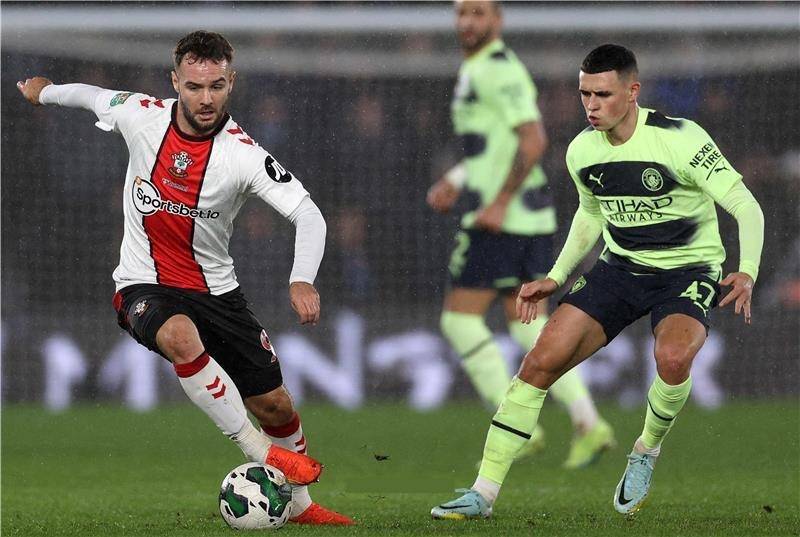 Southampton opened the scoring in the 22nd minute, after Mara received a cross from Lianko inside the area, to hit the ball directly into the net.
And Southampton quickly added the second goal in the 28th minute, with a curved shot from Djenepo from outside the area, taking advantage of Ortega's lead on his own goal, which hit the net, and the next minutes did not witness anything new, so the first half ended with Southampton advancing (2-0).
Guardiola tried to correct the situation between the two halves of the match by paying the main players, by making 3 substitutions, including Akanji, Aki, and De Bruyne, at the expense of Palmer, Gomez, and Walker.
City started the second half strongly after De Bruyne sent a pin to Alvarez in the 46th minute, and the latter hit a ball from inside the area that passed next to the post.
Armstrong responded with a ground shot from the edge of the area in the 50th minute, which passed near the post.
As things continued to get complicated, Guardiola pushed the duo Haaland and Rodrigo at the expense of Phillips and Grealish, in search of reducing the difference.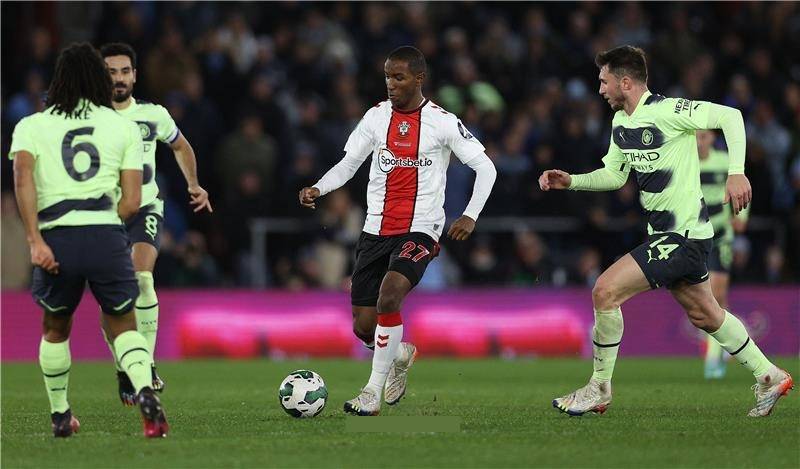 City reappeared in the 69th minute, after Haaland followed a cross from Foden, hitting the bird from inside the area, which went over the crossbar.
City almost narrowed the difference in the 78th minute, after Gundogan penetrated into the penalty area, sending a cross, Alvarez followed it up with a shot that hit Salisu's foot and Bazuno caught it.
Haaland rose to a cross from Rodrigo in the 88th minute, hitting a weak header that Bazuno caught easily.
And in the sixth minute of stoppage time, Foden rose to a cross with a header that passed next to the post, so the match ended with Southampton's victory with two goals without a response.