goals video :Paris Saint Germain-Angers -Played on 01/11/ 2023
Paris Saint-Germain defeated its guest, Angers, with a goal without a response, on Wednesday evening at the Parc des Princes, in the 18th round of the French League.
Hugo Iketiki and Lionel Messi scored the goals in the 5th and 72nd minutes.
The Parisian giant raised its tally to 47 points, taking it to the top, while Angers suffered its No. 14 loss in the league this season, to freeze its tally at 8 points in the twentieth and last place.
The Parisian giants hit their visitors with an early goal scored by Ikitiki after great teamwork started by Messi, and right-back Nordi Mukele joined him with an assist.
But the owners of the land did not take advantage of the early goal, but Messi and Neymar fell into the offside trap a lot, and Sergio Ramos missed a dangerous opportunity in the 25th minute.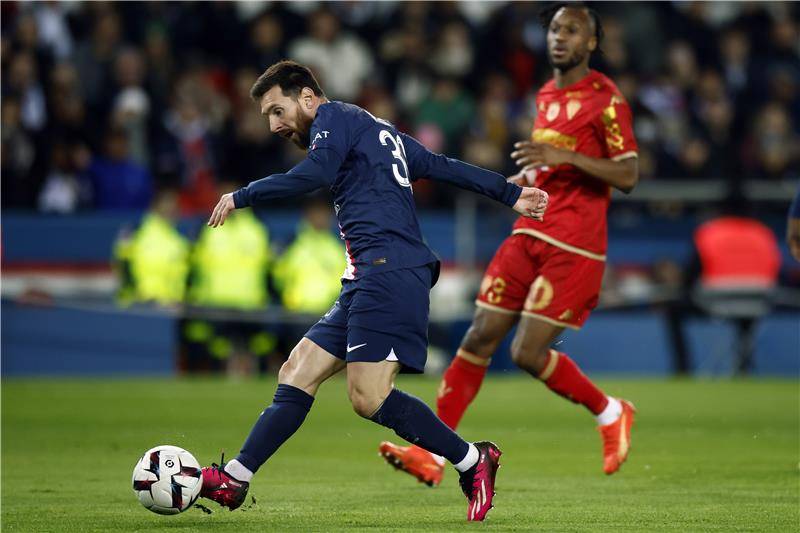 The Italian goalkeeper Donnarumma was not subjected to any tests throughout the 45 minutes, but the Angers team dared with the passage of time, and its performance improved relatively at the start of the second half.
The coach also moved with substitutions to revitalize the ranks, as Amin Salama, Sofiane Boufal and Robert participated, and Abdullah Sima almost scored a draw, but he missed an opportunity.
The Parisian team paid attention to the danger, to add a second goal approved by video technology after a carbon sentence from the first goal, but this time Messi hit the net after the participation of Iketiki and Mukili.
Saint-Germain coach, Christophe Galtier, breathed a sigh of relief, deciding to revitalize the ranks by involving Carlos Soler and Ziri Emery in place of Fabian Ruiz and Iketiki.
(Leo) Messi continued his creativity, as he provided a golden pass to Neymar, so that the Brazilian star scored a goal, but his joy was not complete, as he was considered offside.
In the final minutes, Angers goalkeeper Bernardoni saved two dangerous chances from a free kick by Neymar, and a header by Portuguese Danilo Pereira, to settle for the defending champion with a brace in the bottom goal.