Goals: Girona – Real Madrid – Played on 04/25/2023
In a stunning match during the 31st round of La Liga, Girona pulled off a historic upset against Real Madrid with a 4-2 victory at Montelifi Stadium. Argentine striker Valentin Castellanos led the way for Girona, scoring all four of their goals in the 12th, 24th, 46th, and 62nd minutes. Vinicius Junior and Lucas Vazquez scored for Real Madrid in the 34th and 85th minutes, respectively.
Real Madrid's Title Hopes Take a Hit
Real Madrid went into the match with the chance to take the top spot in the La Liga table, but their defeat at the hands of Girona leaves them with 65 points, behind rivals Barcelona and Atletico Madrid. Girona's victory catapults them to ninth place in the table with 41 points.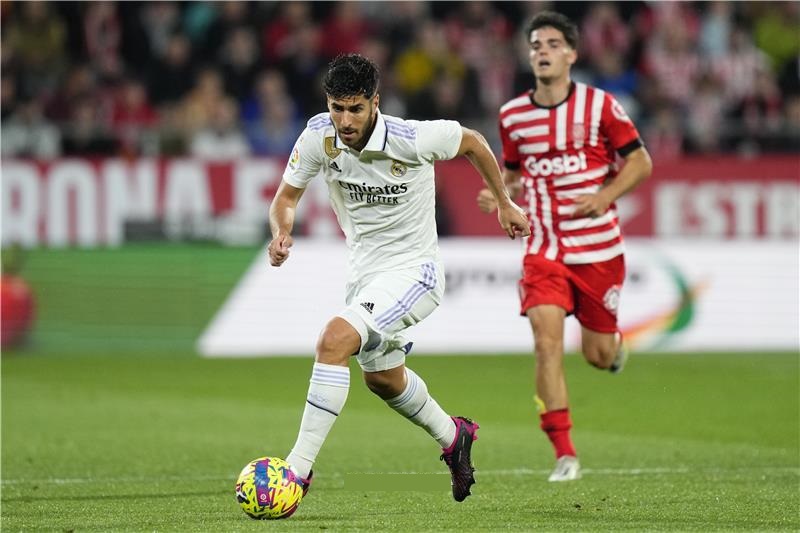 Girona Takes the Lead with Early Goals
Girona started the match strong, with Fede Valverde's early shot saved by Girona goalkeeper Paulo Gazzaniga. Valentin Castellanos then scored the first goal of the match in the 12th minute, heading in a cross from teammate Miguel Gutierrez. Castellanos scored again in the 24th minute, breaking away from Real Madrid's defense and shooting between goalkeeper Andriy Lunin's feet.
Vinicius Junior Scores for Real Madrid
Real Madrid fought back, with Fede Valverde attempting to reduce the deficit with a strong shot from outside the penalty area in the 27th minute. Vinicius Junior scored the team's first goal in the 34th minute, heading in a cross from Marco Asensio.
Castellanos Secures Victory for Girona
Girona continued to dominate in the second half, with Yan Cotto crossing the ball to Valentin Castellanos for his third goal of the match. Castellanos scored his fourth goal in the 62nd minute, heading in another cross. Substitute Mariano Diaz and Lucas Vazquez attempted to bring Real Madrid back into the match with shots in the 79th and 85th minutes, respectively, but were unable to turn the tide.
Girona's Victory Comes as a Surprise
Despite Real Madrid's near-total control of the ball, with only three shots on goal compared to Girona's five, the Catalan team came out on top in a historic upset. The victory marks a high point for Girona, who have struggled in recent years and are currently fighting to avoid relegation. For Real Madrid, the loss is a significant blow to their title hopes in a highly competitive La Liga season.