Goals: Rayo Vallecano – Barcelona – Played on 04/ 26/ 2023
Barcelona Suffers Defeat Against Rayo Vallecano in La Liga Match
Barcelona suffered a setback in their pursuit of the La Liga title after losing 1-2 to Rayo Vallecano in the 31st round of the competition on Wednesday evening at Campo de Fútbol de Vallecas. Rayo Vallecano scored an early goal, which they managed to hold on to until the end of the game.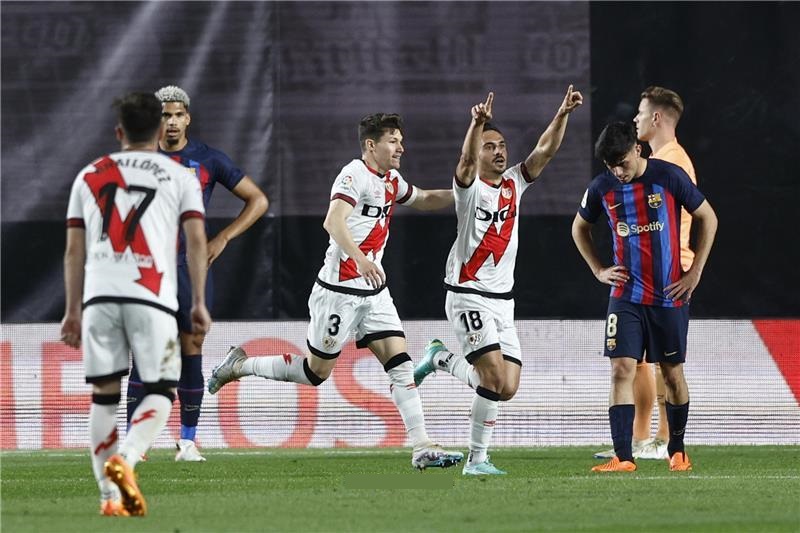 Early Pressure From Rayo Vallecano
The match began with the home team putting pressure on Barcelona. In the 9th minute, Essie Palazon from Rayo Vallecano hit a powerful shot towards the goal, which was saved by Barcelona goalkeeper Ter Stegen. In the 18th minute, Camilo from Rayo Vallecano had a clear opportunity to score after Pedri from Barcelona made a mistake in his pass. However, Ter Stegen made a great save to prevent a goal.
Rayo Vallecano Takes the Lead
In the 19th minute of the match, Alvaro Garcia put Rayo Vallecano ahead by receiving a pass from Camilo inside the penalty area and shooting to the bottom left of the Barcelona goal. Despite Barcelona's attempts to equalize, the first half ended with Rayo Vallecano leading 1-0.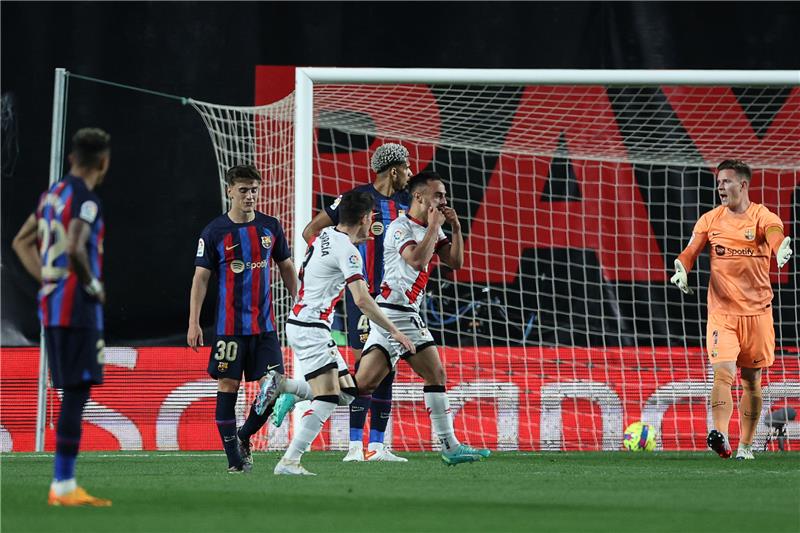 Fran Garcia Scores for Rayo Vallecano
At the start of the second half, Barcelona continued to press for a goal. However, it was Rayo Vallecano who managed to increase their lead in the 53rd minute, thanks to a goal by Fran Garcia. Frenkie de Jong made a mistake, which allowed Fran Garcia to steal the ball and score past Ter Stegen.
Robert Lewandowski Scores for Barcelona
Barcelona continued to push for a goal, with Javy and Robert Lewandowski having attempts at goal. In the 83rd minute, Lewandowski managed to score for Barcelona, breaking his recent goal drought. However, Barcelona was unable to score an equalizer, and the match ended with Rayo Vallecano winning 2-1.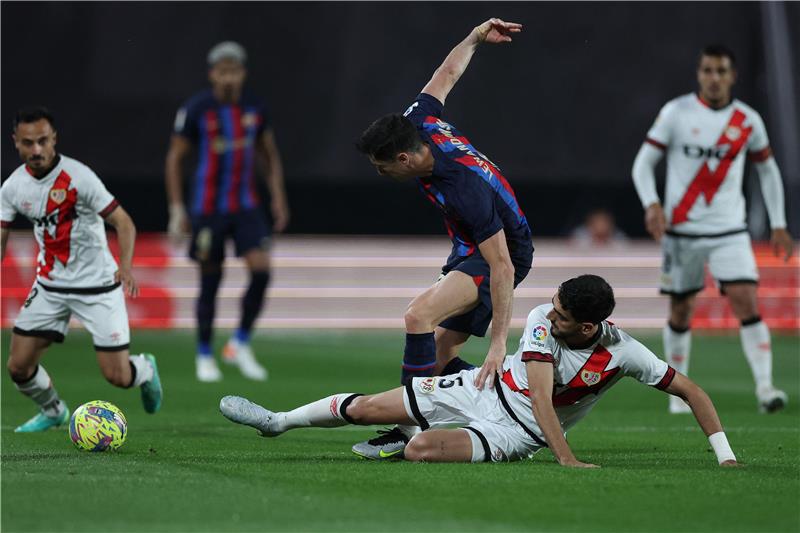 Barcelona's Third Loss in La Liga
This defeat marks Barcelona's third loss in La Liga this season, after losing to Real Madrid and Almeria. Barcelona's balance remains at 76 points at the top of the La Liga table, while Rayo Vallecano's win has raised their balance to 43 points in ninth place.
Conclusion
Barcelona's loss to Rayo Vallecano is a setback in their journey towards the La Liga title. Despite their attempts to equalize, they were unable to overcome Rayo Vallecano's lead. With only a few matches left in the season, every point counts, and Barcelona will need to bounce back quickly if they want to secure the title.