Bayern Munich Clinches Victory Over Werder Bremen in German League
Bayern Munich continues to dominate the German League as they triumph over Werder Bremen in their home field with a score of 2-1 in the 31st round of the competition. This win boosts Bayern's lead by reaching the 65th point, leaving Bremen at 35 points in the twelfth place.
First Half: Goalless Draw
The first half of the match ended in a goalless draw, with the first dangerous opportunity going to Bayern after Musiala's header missed the post. Bremen's first attempt came from a shot at the bird fired by Bettencourt, which was easily caught by Sumer.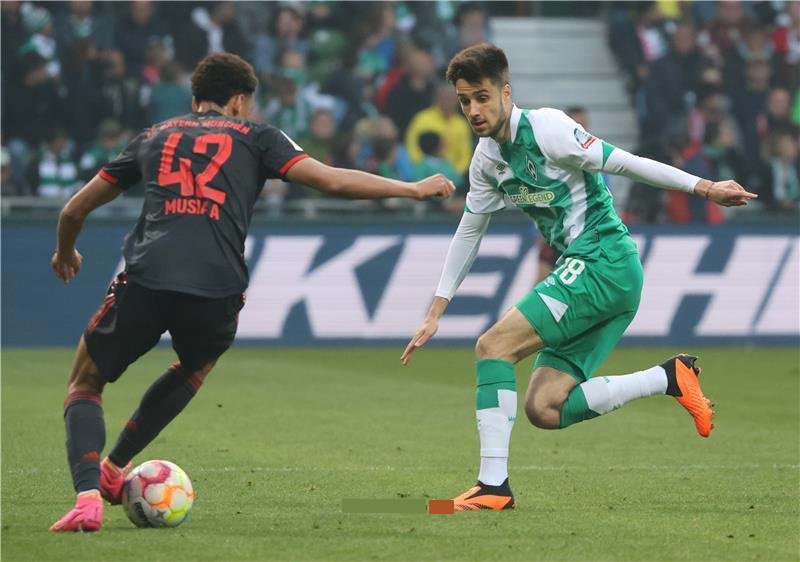 Second Half: Goals Galore
The second half proved to be more eventful, with both teams showing offensive prowess. Kimmich demanded a penalty kick due to a touch of the hand on one of Bremen's defenders, but the referee did not respond. Bayern secured the first goal of the match through Serge Gnabry in the 62nd minute. After advancing the goal, Bayern coach Thomas Tuchel decided to make two substitutions, involving Sane and Mueller.
Sane made an impact on the game, signing the second goal for the Bavarian team just eight minutes after his arrival. Bremen coach Olli Werner tried to revitalize his team by making four substitutions within five minutes. Their efforts paid off when substitute Niklas Schmidt scored Bremen's goal, reducing the score to 2-1 four minutes before the end of normal time.
Final Thoughts
Bayern's victory against Bremen is another step towards preserving their title in the German League. Although Bremen fought hard to reduce the score, it was not enough to stop the Bavarian team from securing the win. With more matches to go, Bayern's lead in the league seems insurmountable.