Goals: Girona – Barcelona – Played on 01/28/2023
Barcelona achieved victory (1-0) during the Girona match, this evening, Saturday, in the 19th round of La Liga, at the "Montilivi" stadium.
The Catalan team owes this victory to the scorer of the match's only goal, Pedri, who scored in the 61st minute.
With this victory, Barcelona strengthened its lead in the La Liga table with 47 points, while Girona's balance stuck at 21 points in twelfth place.
The match started with pressure from the hosts, and Girona's Cotto hit a ball that hit Dembele, Barcelona's player, and turned into a corner in the 4th minute.
Dembele hit a ball from inside the penalty area, which was saved by the Girona goalkeeper in the 15th minute.
During a collision between Dembele and Arnau, the Barcelona player fell, succumbing to an injury in the left thigh, and left the field, and Xavi Hernandez, coach of the Blaugrana, decided to push Pedri instead in the 26th minute.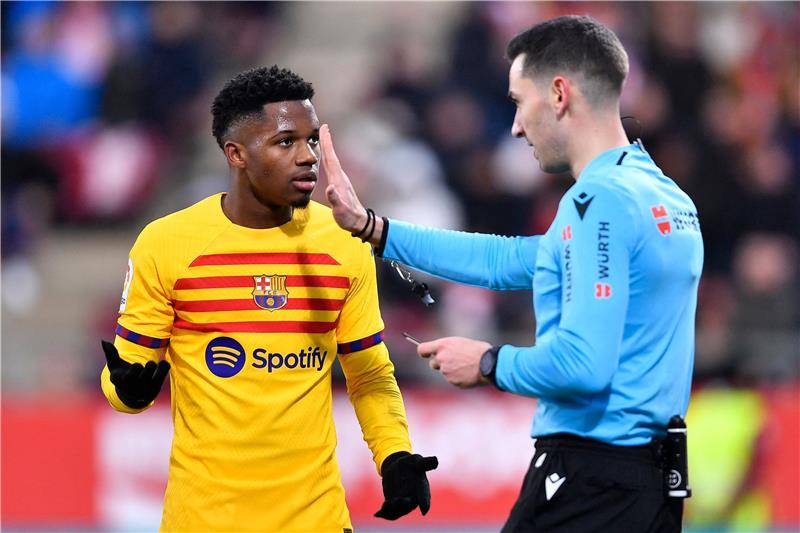 Ansu Fati, the Barcelona player, hit a powerful ball that passed over Girona's goal in the 29th minute.
Substitute Pedri hit a powerful ball but was caught by Girona goalkeeper Gazzaniga in the 40th minute, bringing the first half to a goalless draw.
At the start of the second half, Rafinha hit a powerful left-footed ball at the bird, which passed over Girona's goal in the 48th minute.
Pedri succeeded in scoring Barcelona's goal in the 61st minute, taking advantage of Jordi Alba's pass inside the penalty area.
The response came quickly from Girona, with Arnau scoring the equalizer in the 65th minute, but the referee canceled the match for offside.
Fati hit a powerful ball, but it hit the foot of one of Girona's defenders, and the same scenario was repeated with Jordi Alba, in attempts by the Blaugrana to double the score.
Ter Stegen shone in blocking a shot from Girona's Tony Villa in the 84th minute.
Barcelona players maintained their lead in the result, despite Girona's quick attempts in the last minutes, so the Blaugrana train continues to move at a steady pace as the leader of the La Liga table.