goals: AD Ceuta – Barcelona – Played on 01/ 19/ 2023
Barcelona beat Atletico Ceuta five without a response, this evening, Thursday, to qualify for the quarter-finals of the King's Cup.
Rafinha and Robert Lewandowski scored a "double", and Ansu Fanny and Frank Kessie scored five for Barca in the minutes (41, 50, 70, 77, and 90).
Xavi Hernandez, coach of Barcelona, \u200b\u200bmade several adjustments to the basic formation, and gave the opportunity to some substitutes, taking advantage of the large technical differences compared to his competitor.
Ceuta was relatively daring on its guest and pressed hard in an effort to cause a surprise, but the homeowners' attempts were not enough to score Inaki Peña, the Barca goalkeeper.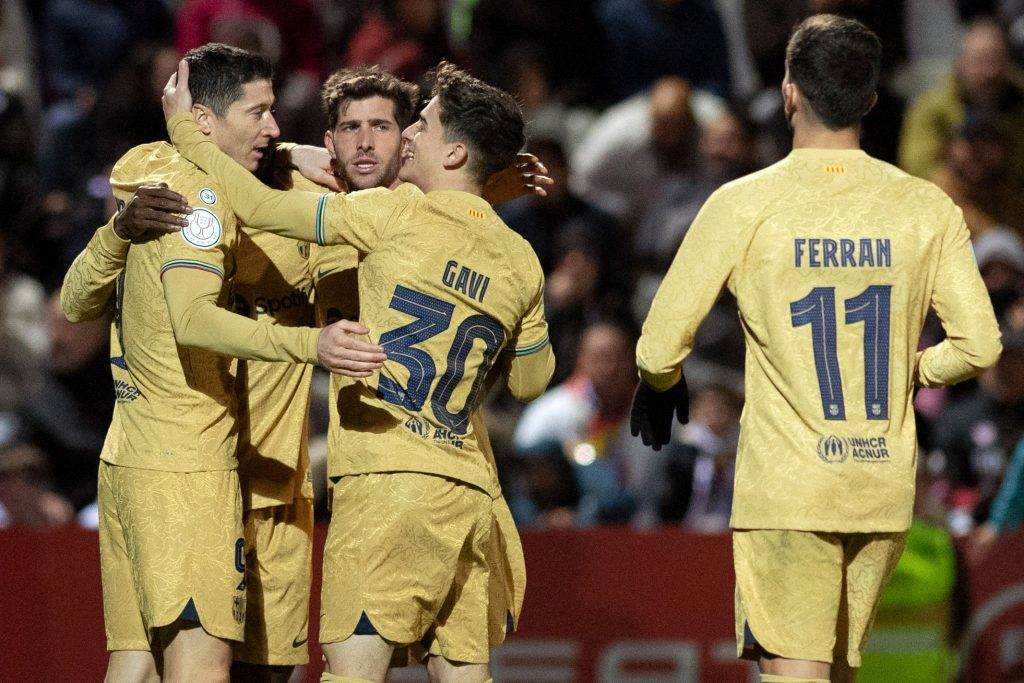 Barcelona played with calm nerves, exhausted the effort of its opponent, and gradually entered the atmosphere of the meeting until Rafinha scored the first goal with a shot from the edge of the penalty area.
Barca did not give the Ceuta players a chance to breathe, as Lewandowski scored a second goal after a pass from Casey, who took advantage of a fatal error from the Ceuta defenders.
Rafinha continued his activity and attempts at the goal and kicked Kasi next to the post, and Barca's performance gradually improved after the participation of Javi instead of Pablo Toure.
Xavi Hernandez continued to revitalize his team, as he involved Anso Fati, then Christensen and Busquets, in place of Ferran Torres, Marcos Alonso, and Sergi Roberto.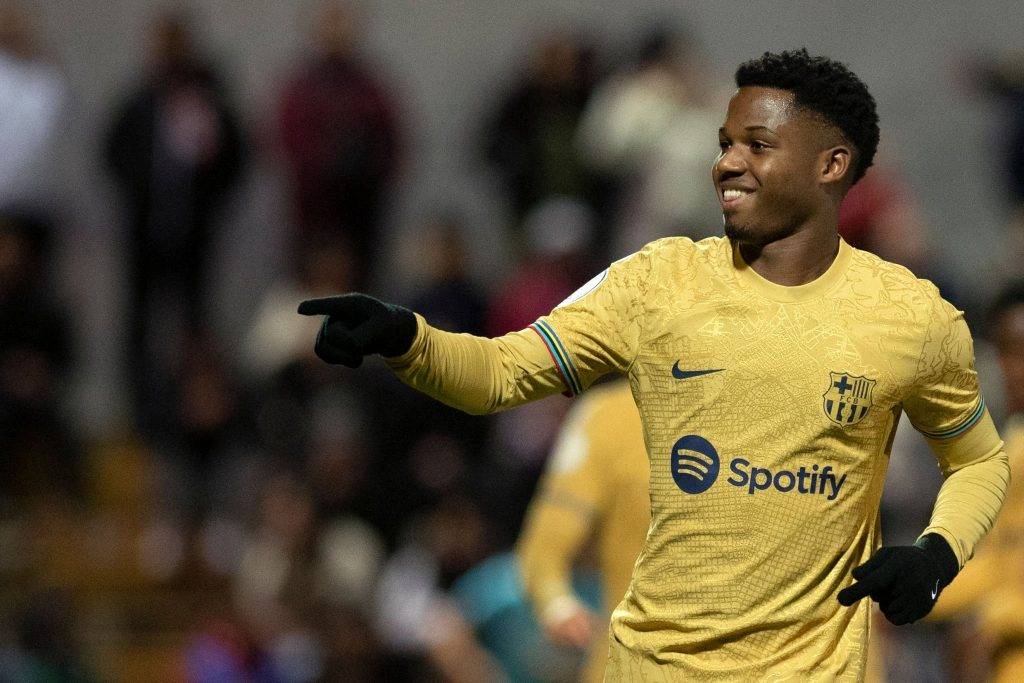 A few minutes after his arrival, Fati added the third goal with a clever touch in the net after a long pass from Jordi Alba, to end the hopes of the competing team in the third division.
The Ceuta players gradually surrendered with the passage of time, while the appetite of the Barca players was open, as Casey scored the fourth goal with a header, taking advantage of an elaborate cross from Rafinha, the star of the match.
Barcelona did not spare his rival, as Anso Fati completely missed the goal, before Lewandowski added the fifth goal in the last minute, to qualify for Barca a few days after winning the Super Cup.