In a thrilling encounter at Stamford Bridge Stadium, Chelsea managed to secure a hard-fought victory against Wimbledon in the second round of the English Football League (EFL) Cup, advancing to the next stage of the competition. The match showcased the resilience of both teams, as Chelsea overcame a 1-0 deficit to clinch a 2-1 win in this exciting EFL Cup clash.
Equalizing Drama: Penalties Shape the First Half
Wimbledon drew first blood, with James Tilly converting a penalty kick in the 19th minute, putting Chelsea on the back foot. However, just before the halftime whistle, Noni Madueke stepped up for Chelsea and confidently converted a penalty to level the score at 1-1, marking a crucial turning point in the match.
Second-Half Heroics: Fernandez Seals Chelsea's Victory
As the second half unfolded, the intensity only grew. Argentine midfielder Enzo Fernandez emerged as the hero for Chelsea, netting the decisive goal in the 72nd minute. His precise finish sent Chelsea ahead and paved the way for their progression to the next round of the tournament.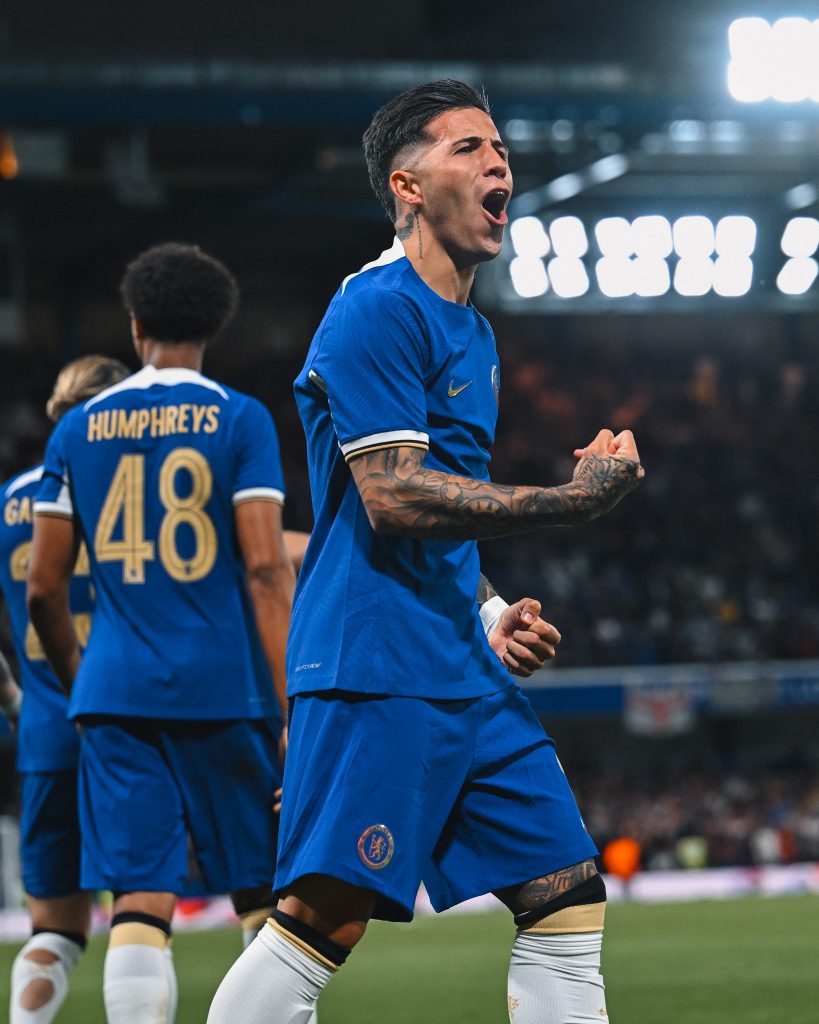 Blackburn's Dominance and Burnley's Precision
Blackburn Rovers put on a stunning display of dominance, routing Harrogate Town with a commanding 8-0 victory. This emphatic win solidified their place in the third round of the EFL Cup, highlighting their formidable potential in the competition. Meanwhile, Burnley secured their spot in the next round with a well-earned 1-0 win against Nottingham Forest. Swiss talent Zaki Amdouni took center stage, netting the sole goal in stoppage time of the second half, showcasing Burnley's determination and precision.
Lincoln City's Remarkable Upset
In an unexpected upset, Lincoln City, a team competing in the second division, stunned Sheffield United from the English Premier League. Despite the odds stacked against them, Lincoln emerged victorious with a 3-2 win in the penalty shootout after regular time ended in a goalless draw. This triumph showcased the unpredictable nature of football and the potential for underdog teams to shine on the big stage.
Conclusion: Chelsea's Persistence and Thrilling Cup Progression
Chelsea's hard-fought victory against Wimbledon underscores their persistence and determination to excel in the EFL Cup. The team's ability to overcome adversity and secure a spot in the third round further solidifies their reputation as a force to be reckoned with in the competition. As the EFL Cup journey continues, the stage is set for more captivating clashes and unexpected outcomes, showcasing the essence of football's magic.