In a surprising turn of events, the distinctive impact of Argentine football sensation Lionel Messi seemed to vanish for the first time since joining Inter Miami. The team settled for a goalless draw against Nashville in the early hours of Thursday, marking a significant development in the American League.
Unprecedented Absence of Messi's Mark
Inter Miami, accompanied by Messi's prowess, found themselves unable to find the back of the net for the first time in ten matches since the star's summer transfer from Paris Saint-Germain. In his previous nine appearances, Messi had made a resounding impact with 11 goals and 3 assists, even clinching the League Cup and securing a historic victory for Inter Miami.
Inter Miami's Unblemished Record Persists
Despite the disappointing stalemate, Inter Miami managed to preserve their unbeaten streak in ten consecutive matches since Messi's arrival. A stark contrast to the team's history of 14 losses in the ongoing year 2023 prior to the Argentine star's integration. This transformation has not gone unnoticed, catching the attention of fans and football statisticians alike.
Nashville Breaks the Streak
Nashville emerged as the first team in 88 days to neutralize Messi's influence, inhibiting his scoring and assisting prowess. The last time Messi's impact was stymied was during his time at PSG in a match against Clermont in the French League on June 3. Despite this setback, Messi exhibited a remarkable performance during the Inter Miami-Nashville showdown, showcasing his versatility with 86 ball touches, 7 shots, 63 successful passes, a distance covered of 4.48 miles, and a top speed of 19.4 miles per hour.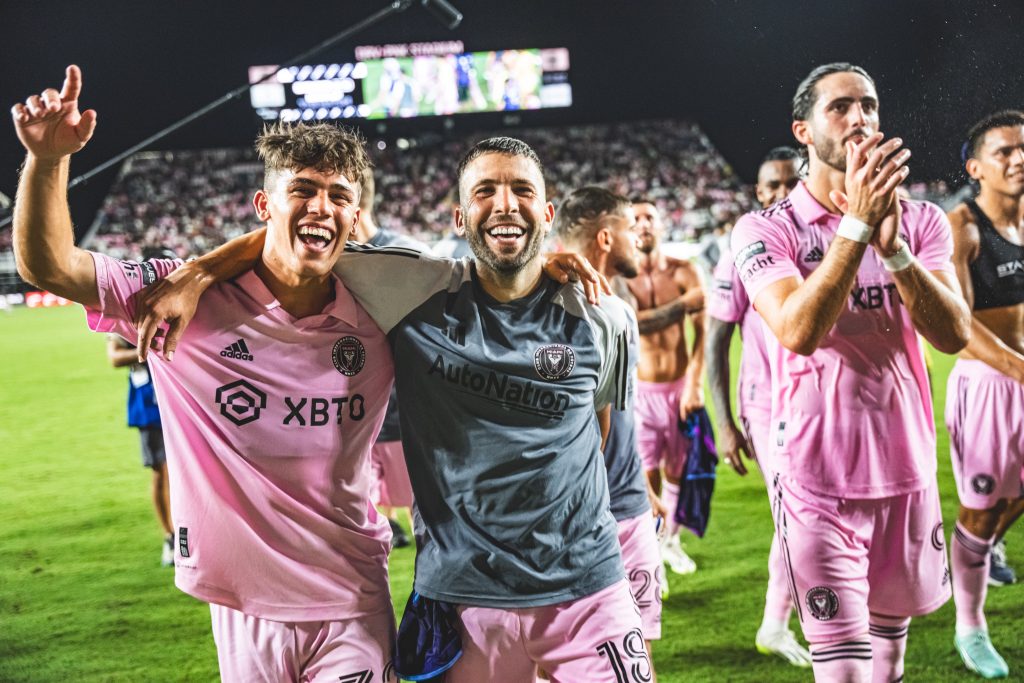 Messi's Striking Debut
Remarkably, this encounter marked Messi's inaugural league competition start for Inter Miami, having previously appeared as a substitute in the match against New York Red Bulls where he even managed to find the net.
Anticipation for World Cup 2026
The backdrop of this unfolding narrative is the anticipation surrounding the forthcoming FIFA World Cup 2026, which is slated to take place in the United States, Canada, and Mexico.
In a nutshell, the latest development in the journey of Lionel Messi with Inter Miami reflects a unique occurrence where his fingerprint of influence momentarily faded. Nevertheless, the team's undefeated streak endures, and Messi's contributions continue to reshape the landscape of American football.