Denmark! excellent start in the third edition of the European Nations League continued today, with a second straight victory, this time at the home of the Austrian squad, with a goal to two, in the second round of Group A, which also saw a positive tie with a goal between Croatia and France.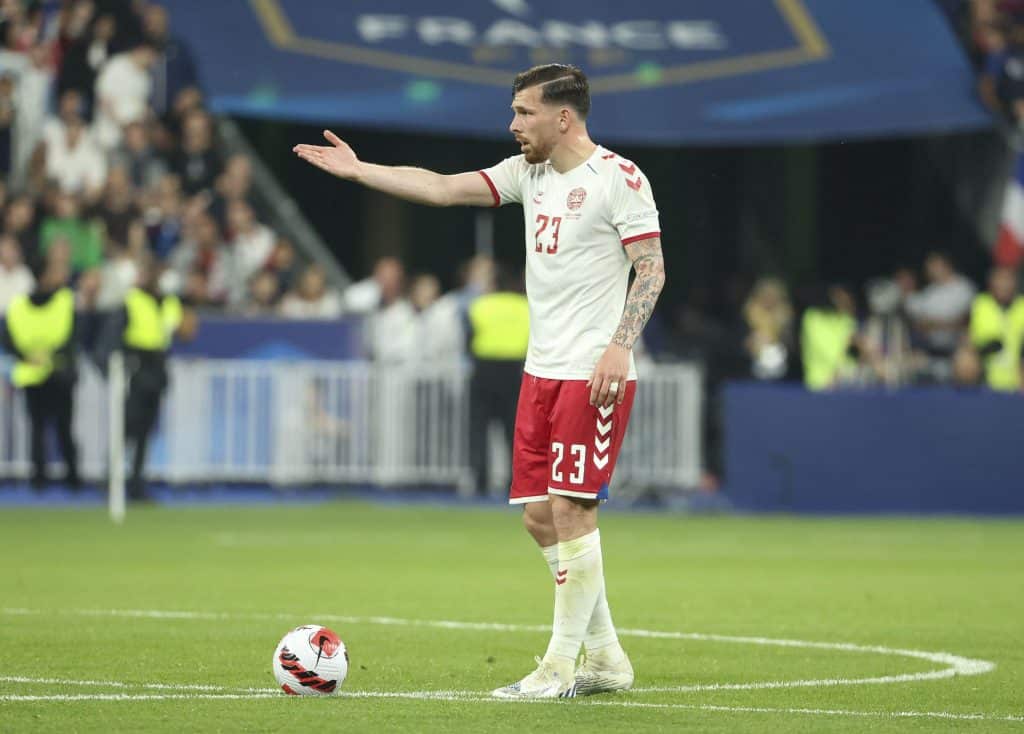 Due to a power failure near the (Ernst Happel) stadium in the Austrian capital Vienna, the
kick-off was delayed for an hour and a half.
Despite the lengthy delay, the Denmark team remained focused and seized the lead in
the 28th minute, thanks to a goal scored by Tottenham midfielder Pierre-Emile Hojbjerg.
The hosts' response didn't come until the 67th minute, when youthful midfielder Zeffer
equalized.
And, as the game approached its closing meters, the visitors reclaimed the lead with a lethal
strike from experienced defender Jans Ströger Larsen six minutes from the finish.
After starting their group campaign with a crucial victory in the home of the defending
champion, the French national team, a few days ago (1-2), Christian Eriksen's teammates
kept up the winning streak, leading the group with a complete score (6 points).

While the Austrian team suffered its first setback in the group, it remained in second place with three points after defeating Croatia by three clean points in the last match.
With a single point from their 1-1 tie earlier today, France and Croatia are in third and fourth place, respectively.
In the third round, next Friday, the French team will visit Austria, while the Danish team will receive its Croatian counterpart, in search of continuing victories and taking a major step towards the next round.