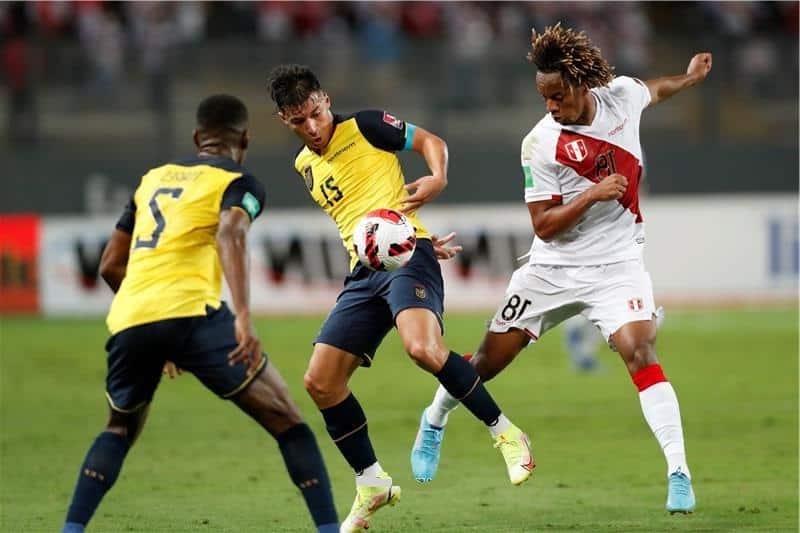 Ecuador scored a difficult 1-1 draw with Peru at home, as part of the 16th round of the group stage matches in the World Cup qualifiers.
Thus, Ecuador's balance rose to 25 points in third place, and its qualification became very likely for the Qatar World Cup 2022, while the owners of the land occupied fifth place with 20 points, which guarantees participation in the supplement.
Ecuadorean striker Michael Estrada scored the first goal in the match, which was held at the National Stadium in Lima, in the second minute, then midfielder Edison Flores equalized for the hosts in the 69th minute, to end the match with this result.
Watch the goals of the match
The Peruvian national team played the match in the absence of striker Gianluca Lapadula, who was unable to recover from his injury, as well as Christian Coeba, who is suspended due to the accumulation of cards.
The guests surprised the Peruvian players with the first goal after only two minutes of the match, and also showed an organized defense against the attacks of the Peruvians.
And the Peruvian players continued their attempts until they managed to equalize in the second half with Edison Flores' header.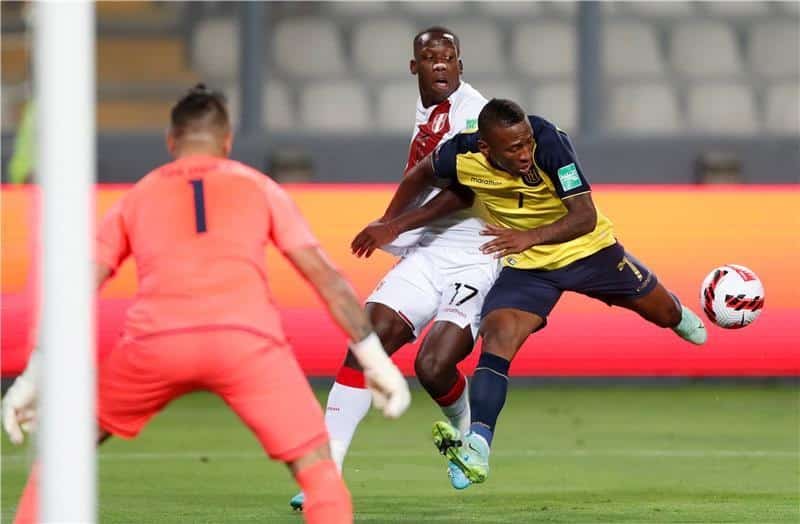 It is noteworthy that Peru will face Uruguay at home in the 17th and penultimate round of the South American qualifiers, which will be held on March 24, while Ecuador will face Paraguay, who fell to Brazil yesterday by a clean four to bid farewell to his hopes of qualifying for Qatar.
Summary of the events of the match between Argentina and Colombia
Senegal beat Equatorial Guinea holding the semi-finals of the Cannes