Goals: Paris Saint Germain – Nantes – Played on 03/04/ 2023
Paris Saint-Germain defeated its guest, Nantes, by four goals, after an exciting match at the Parc des Princes, in the 26th round of the French League.
Lionel Messi, Gwen Hagam (accidentally), Danilo Pereira, and Kylian Mbappe scored Saint-Germain's goals in the 12th, 17th, 60th, and 92nd minutes, while Ludovic Plas and Ignatius Janago scored the visitors' goals in the 31st and 38th minutes.
The Parisian giant raised its tally to 63 points in the lead, while Nantes' balance froze at 28 points in 13th place.
Despite the absences that hit its ranks, Saint-Germain started the match with an ideal scenario, as the landowner advanced with two early goals.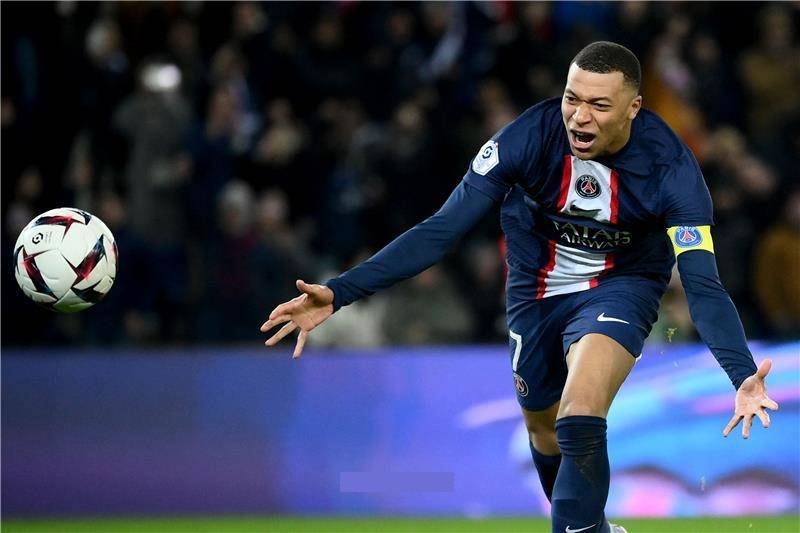 Messi hit the net after following a cross from Nuno Mendes, and after 5 minutes, the Portuguese left-back penetrated the penalty area and hit a ball, which was removed by goalkeeper Lafont, and Hagam completed it by mistake in his own net.
Everyone thought they were facing an upcoming goal festival, but the Canaries embarrassed their Parisian counterpart a lot, and succeeded in returning with two goals within a few minutes.
(Plus) narrowed the gap for the guests with a shot that deceived Italian goalkeeper Gianluigi Donnarumma, after which Janago added the equalizing goal with a header after following a corner kick.
The atmosphere was relatively tense, and the second half was more exciting, as Mbappe and Messi threatened the Nantes goal with more than one attempt, while the Cameroonian Janago remained a restless headache in the head of the Saint-Germain and Donnarumma defenders.
In the midst of back-and-forth between the two teams, Mbappe passed a cross, which Danilo Pereira met with his head in the goal, so that Saint-Germain advanced again in the result.
Excitement increased when the referee awarded a penalty kick to Paris after blocking his defender Nordi Mokelle, but video technology intervened, spoiling Kylian Mbappe's attempt to score the fourth goal.
For his part, Antoine Kombouare, coach of Nantes, coveted more in the match by injecting new blood into his attacking axes from the bench, with the participation of Gisand, Moses Simon, Mustafa Mohamed and Marcus Coco.
As for Galte, the coach of the Parisian team, he replaced the Spaniard, Soler, in Mukeli's place, then participated in Pichabu instead of Marquinhos for the injury, and finally Timothy Pembili in the place of Zaire Emery.
However, the reaction came from Paris, as Pembele crossed the ball to Mbappe, to score the fourth goal, and to become the historic scorer for the Parisian club.