Goals: Brest – Paris Saint Germain – Played on 03/ 11/2023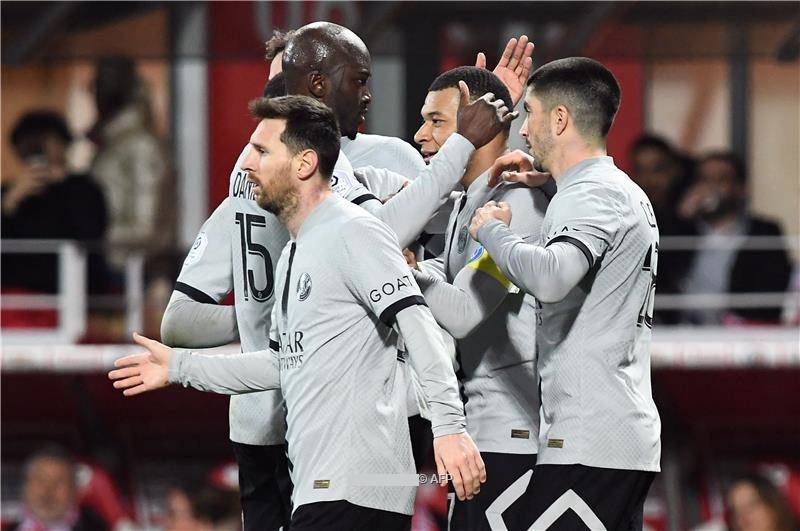 Paris Saint-Germain beat Brest with great difficulty, with two goals to one, today, Saturday, in the French League, to heal the wounds of bidding farewell to the Champions League against Bayern Munich.
Carlos Soler and Kylian Mbappe scored PSG's goal in the 37th and 90th minutes, while Frank Honorat scored Brest's only goal in the 44th minute.
The Parisian giant raised its tally to 66 points to take the lead alone after 27 rounds had passed, while Brest's balance froze at 23 points in fifteenth place.
Saint-Germain imposed its control from the first minutes, and threatened the Brest goal with more than one attempt through its two stars, Kylian Mbappe, and Lionel Messi, while the post responded with a ball from Carlos Soler.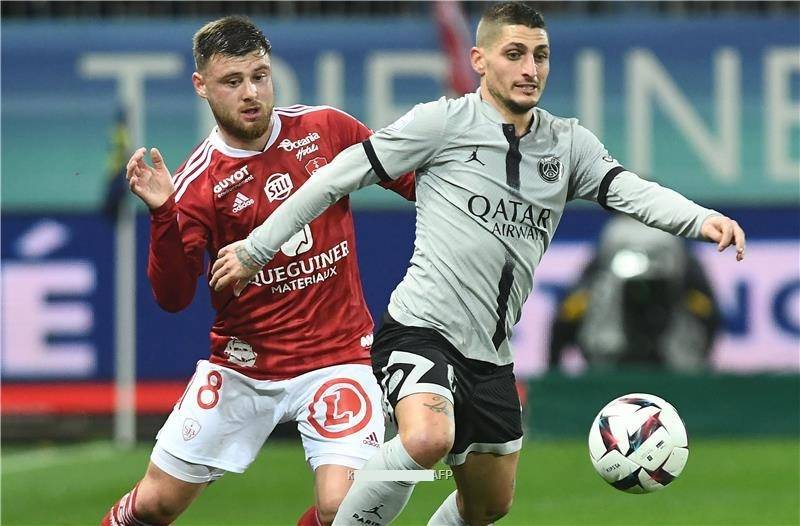 The guests broke the steadfastness of the hosts after 37 minutes, as Mbappe hit a ball that bounced off goalkeeper Bizot, to be completed by Soler in the net, scoring the first goal of the match.
Gianluigi Donnarumma, the Paris goalkeeper, was not subjected to many tests but conceded a goal in the final minutes of the first half, scored by Honorat from a counterattack after a speed race with Sergio Ramos.
The Parisian team continued its offensive pressure in the second half, and the performance tended to be relatively individual from Mbappe, who hit more than one ball, while the attempts of Messi and Zair Emery were not effective.
St. Germain coach Christophe Galtier moved to revitalize the ranks and save what could be saved in the last quarter of an hour, as Juan Bernat and Vitinia participated in the place of Pembele and Fabian Ruiz, then Ikitiki and Renato Sanchez in the place of Soler and Zair Emery.
The PSG players' nerves became tense with the passage of time, and the lead goal was delayed, and Kylian Mbappe clashed with the Algerian Harris with a kiss, so the referee declared a yellow card in the face of the two.
And before the original time breathed his last, Messi presented a golden gift to Mbappe, so that the latter would separate from the middle of the field, and take advantage of his speed, to single himself at the goal and dodge the goalkeeper before scoring the second goal at a fatal time.
The referee of the match counted 4 minutes of stoppage time, during which the Brest team pressed hard, hoping to come up with a tie point, but Donnarumma aborted all attempts, to secure a difficult victory for his team.