Sadio Mané! and Youcef Belaili, Senegal's and Algeria's evening stars, were pivotal versus
Benin and Uganda.
African Nations Cup goals
africa cup of nations qualifiers goals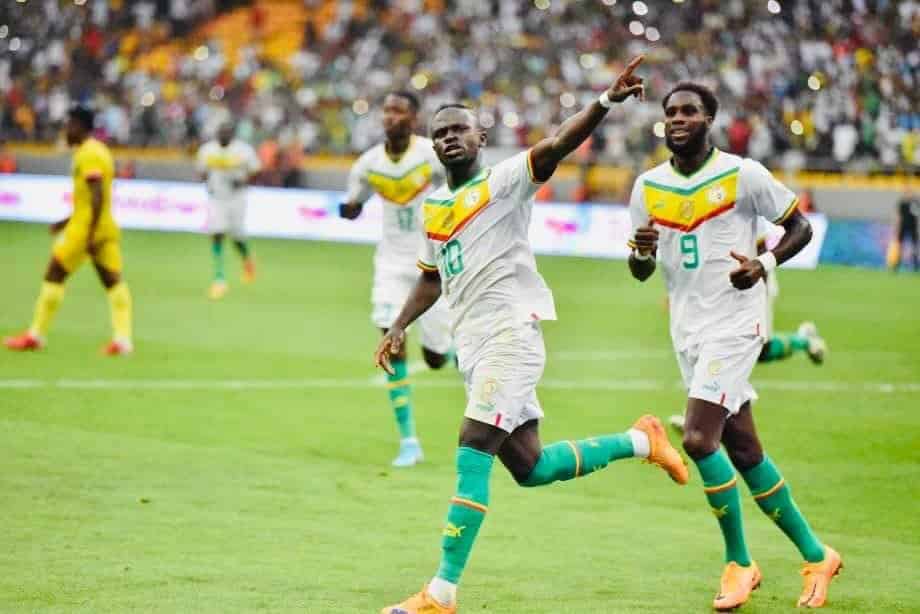 SADIO MANÉ! outstanding performance led Senegal to a calm victory over Benin on
Saturday evening (3-1). With the selection, the Liverpool striker, who scored a hat-trick and
two penalties, increased his total goal tally to 32, making him Senegal's all-time leading
scorer.
Youcef Belaili, another superb player from the CAN qualifiers, scored a stunning goal in
Algeria's triumph over Uganda (2-0).
After Mandi opened the scoring in the first half, the Stade Brestois winger scored his second
goal. At the end of the first session, Zeghba, who had been promoted to goal, made a
crucial save by pushing back a Ugandan penalty.
Mali was a hit against Congo in the other matches of the day, with Rémois El Bilal Touré
scoring twice (4-0). Mauritania, who defeated Sudan, also got a big win (3-0). Earlier in the
day, Namibia and Burundi drew (1-1), Niger and Tanzania also drew (1-1), while Gambia
defeated South Sudan (1-0 ).