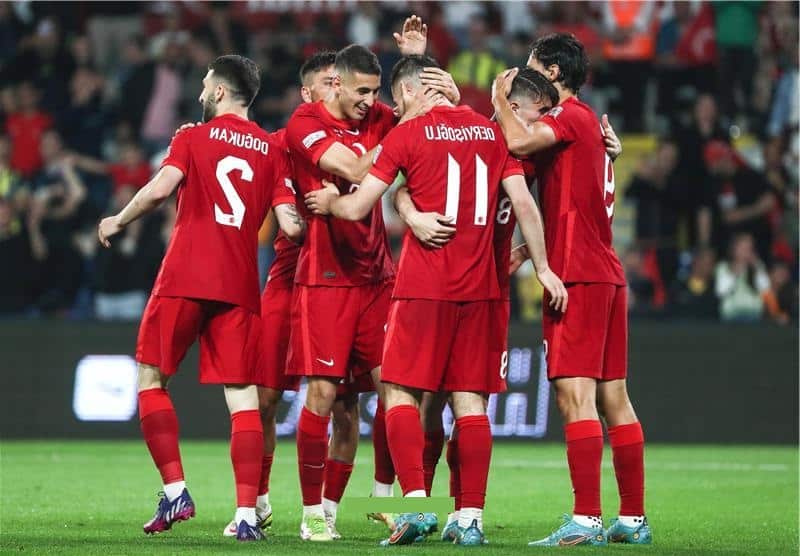 Turkey swept its host Lithuania 6-0 today, Tuesday, in the second round of Group A matches, in the third level of the European Nations League.
In the other match in the same group, Luxembourg defeated its host Faroe Islands (1/0).
Turkey and Luxembourg shared the top spot in the group, with six points from two consecutive victories, while Lithuania and the Faroe Islands remained without points.
In Vilnius, the Turkish national team ended the first half of the match with a two-goal lead, signed by Dogokan Snek in the second and 14 minutes.
In the second half, Serdar Dorson scored the third goal from a penalty kick, in the 56th minute, then returned and scored his second goal and the fourth for his country, in the 81st minute.
Yunus Akgun scored the fifth goal in the 89th minute, then Halil Drovizoglu scored the sixth goal, in overtime.
At Tursvolor, Gerson Rodriguez scored the winning goal for Luxembourg from a penalty kick, in the 74th minute.
The Faroe Islands team completed the match with nine players after Rene Yonesen and Solvi Wattenhammer were sent off, in the 68th and 80th minutes.