✨ 🎥 Watch the Spectacular Match Highlights Here! 🥅🔥🇧🇷 Brazil 5 – 1 Bolivia 🇧🇴 ⚽
Brazil Starts World Cup Qualifiers with Dominant Victory over Bolivia
In the opening match of the South American qualifiers for the 2026 World Cup, the Brazilian national team showcased their impressive performance with a commanding 5-1 triumph over Bolivia. This resounding victory marked the return of Brazil's star player, Neymar, who made a significant impact on the game after recovering from an ankle injury.
The Impressive Brazilian Squad's Performance
The Brazilian squad's performance throughout the match was nothing short of impressive, as they displayed their remarkable skills, teamwork, and dominance over their opponents.
Goal Scorers Shine Bright
The goals that sealed Brazil's victory came from various players, demonstrating the team's formidable attacking capabilities. Rodrigo netted twice, and Rafinha and Neymar each contributed two goals. Rodrigo's goals were scored in the 24th and 62nd minutes, Rafinha's in the 47th minute, and Neymar's in the 53rd and 93rd minutes. Victor Arrijo managed to score a consolation goal for Bolivia in the 78th minute.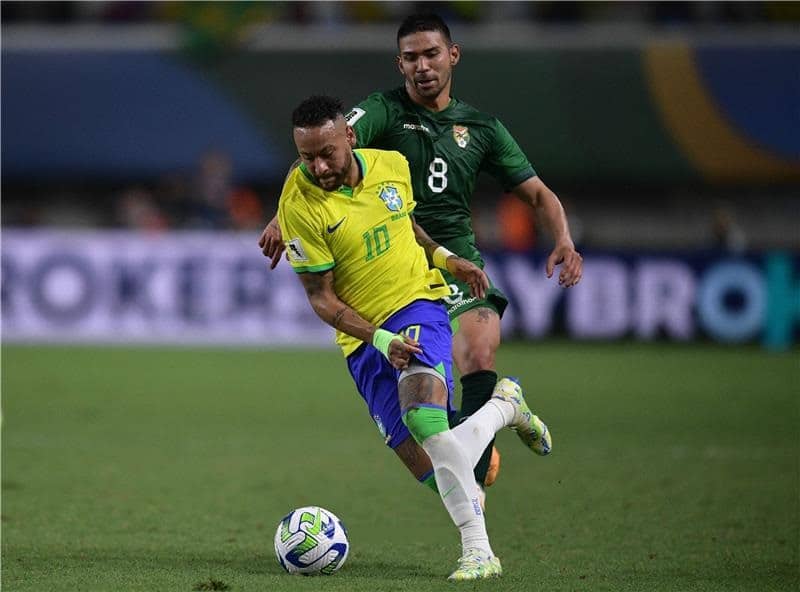 Neymar's Dramatic Penalty Moment
One of the most dramatic moments of the match occurred when Neymar, Brazil's talisman, had the opportunity to score from the penalty spot in the 17th minute. However, his attempt lacked the necessary power and precision, resulting in an easy save by the Bolivian goalkeeper.
Rafinha's Impact on the Right Flank
Rafinha, the skillful winger from Barcelona, played a pivotal role on the right flank. His exceptional dribbling, precise crosses, and relentless runs down the wing posed constant threats to Bolivia's defense. His influence was particularly evident in the build-up to Rodrigo's opening goal when he initiated an attack that ultimately led to a rebound goal.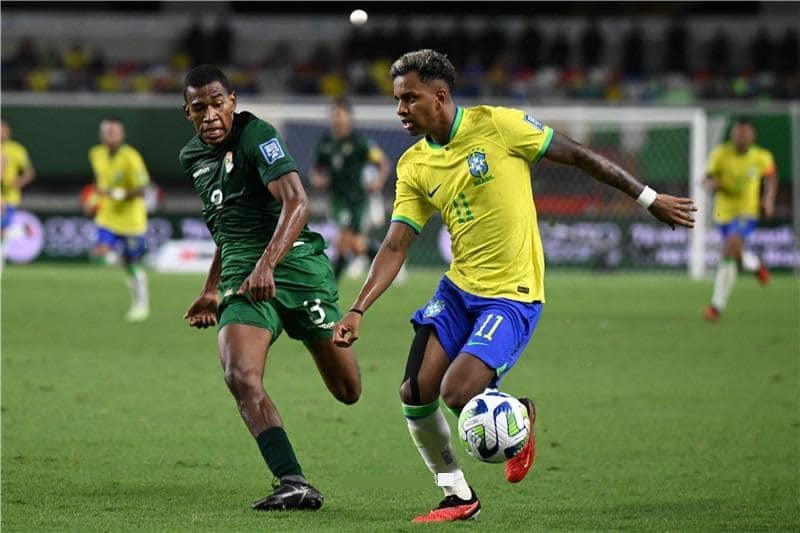 Second-Half Dominance
Brazil's dominance continued into the second half, where they further solidified their lead with a flurry of goals.
Rafinha and Rodrigo Shine Again
Rafinha's dazzling skills were on full display as he scored with a clinical ground shot. This goal was followed by Rodrigo's second, expertly assisted by midfielder Bruno Guimaraes. These quick goals extended Brazil's lead to an impressive 3-0.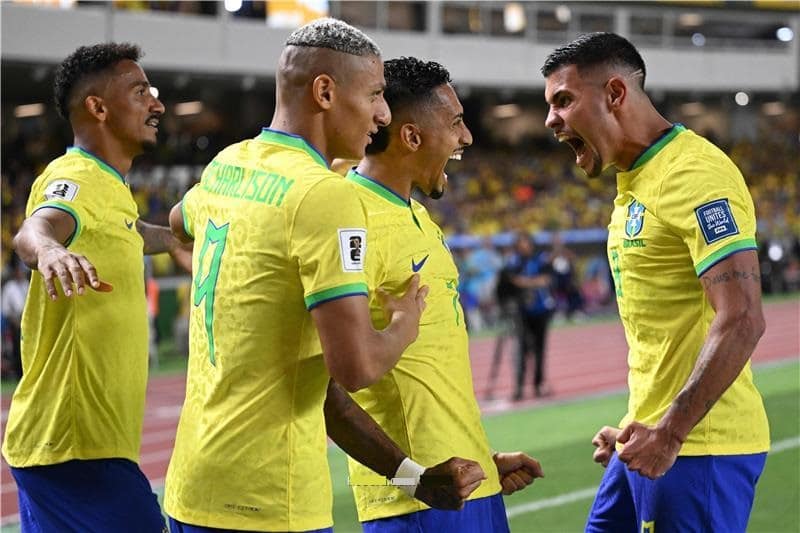 Neymar's Historic Achievement
Neymar's second goal of the match held historical significance as it made him Brazil's all-time leading scorer with 78 goals, surpassing the iconic Pelé. This goal came after a sublime team effort involving Rafinha and Rodrigo, highlighting Neymar's immense contribution to Brazilian football.
Managerial Substitutions and Tactical Changes
In the second half, Brazil's coach, Fernando Diniz, made strategic substitutions to maintain their dominance. Matheus Cunha, Joelinton, and Kaio Henrique were introduced, replacing Richarlison, Lodi, and Bruno Guimaraes.
Bolivia's Consolation Goal
Bolivia managed to break through Brazil's defense, with Victor Arrijo sprinting past the Brazilian backline to score their solitary goal, providing a small consolation for the visiting team.
Late Drama and Celebrations
In the closing moments, Neymar struck the crossbar with a brilliant shot, nearly securing a fifth goal. Matheus Cunha also came close to adding another goal to Brazil's tally. The match had a brief interruption as two enthusiastic fans rushed onto the field to celebrate with Neymar, capturing a selfie with the newly crowned all-time top scorer of the Brazilian national team.
Final Score and Solid Start
The match concluded with an emphatic 5-1 victory for the Brazilian national team, solidifying their strong start in the World Cup qualifiers and setting the stage for what promises to be an exciting campaign.
In summary, Brazil's dominant performance in their World Cup qualifier against Bolivia featured standout moments from Neymar, Rafinha, and Rodrigo. The victory marked Neymar's historic achievement as Brazil's all-time leading scorer, while Rafinha's contributions on the right flank were instrumental in their success.